Dr. Micole Horowitz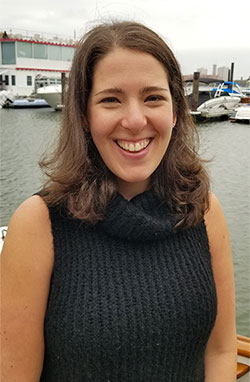 Dr. Micole Horowitz is a New York State licensed school-clinical psychologist. Her speciality is neuropsychological assessment and treatment of children and adolescents experiencing school-related difficulties. She also works extensively with children, adolescents, young adults and families that display a range of emotional, executive functioning and behavioral difficulties.
Dr. Horowitz received her bachelor's degree in Psychology from New York University and earned her doctoral degree in School-Clinical Child Psychology from Pace University. She has received extensive therapeutic and neuropsychological assessment training in diverse settings, such as:
Four Winds Hospital
Maimonides Child and Adolescent Outpatient Clinic
Andrus Children's Center
Scarsdale Public School District
Mindful Assessment and Psychological Services
The Collaborative Center for Learning and Development within the Greenwich Education Group
Eagle Hill School
She uses both her school and clinical background when working with children and families to best meet their therapeutic and educational needs.
Dr. Horowitz has specialized training in using evidence-based interventions to treat children and adolescents with anxiety and mood disorders, disruptive behavior problems, ADHD, and executive functioning deficits.
Interventions consist of:
Parent-Child Interaction Training
Cognitive Behavioral Therapy
Behavior modification
Parent Management Training
Social Thinking
Mindfulness
Currently Dr. Horowitz works as a school psychologist in Westchester County and maintains a private practice in Riverdale and Scarsdale. She teaches skill-based strategies, such as perspective-taking, pragmatic language skills, emotion building, advocacy skills, and executive function coaching, to best help children learn and cope within the school day and at home.